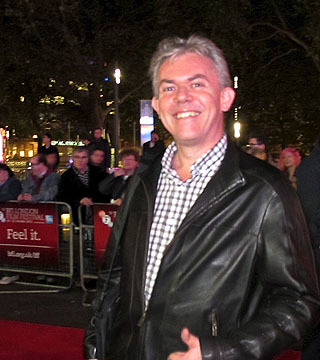 My name is Gary Abrehart and I have been working as a freelance 3D artist/animator and motion graphics designer for the past nine years, I also specialise in character animation. I trained at Escape Studios, Animation Mentor and FXPHD.
During my time as a freelancer I have worked on several film projects, TV adverts, music videos and TV shows. Recent credits have been ex-Python Graham Chapman's 'A Liar's Autobiography' and 'Attack of the Aliens' which won 'Best Animated' at the New York City Film Festival. Music videos have included artists such as Vybz Kartel, Darren B and Havanah.
Apart from film and broadcast work I have also produced a number of corporate and commercial motion graphics projects for clients such as Cadbury, Nuance, Daikin, Areva, GE Solutions, Dell, UKTI, GSK, Pfizer and BP. Additionally, I have created a variety of visualization work for exhibitions, packaging, POS and product design for print and the web. I often work from initial concept/storyboard stage right through to the finished final product.
Skillset:
Storyboarding, rigging, modeling, animation, character animation, lighting, texturing, simulations and compositing.
Software & Hardware:
Cinema 4D, Maya, After Effects, Premiere, Photoshop and Illustrator. Totally competent with Mac and PC.
Clients:
I have worked for a variety of clients in my freelance career (although not always directly) including: Cadbury, Nuance, Daikin, Areva, Alstom, GE Solutions, Dell, UKTI, GSK, Pfizer, BP, Novartis, Tass, Alliance Pharmacy, Cooper Vision, Walter Lilly, Samsung, SanDisk, Nespresso and Tesco.
Contact Details:
e-mail: gary(at)gazzamataz.com mobile: 07986873050